Helpful resources for your practice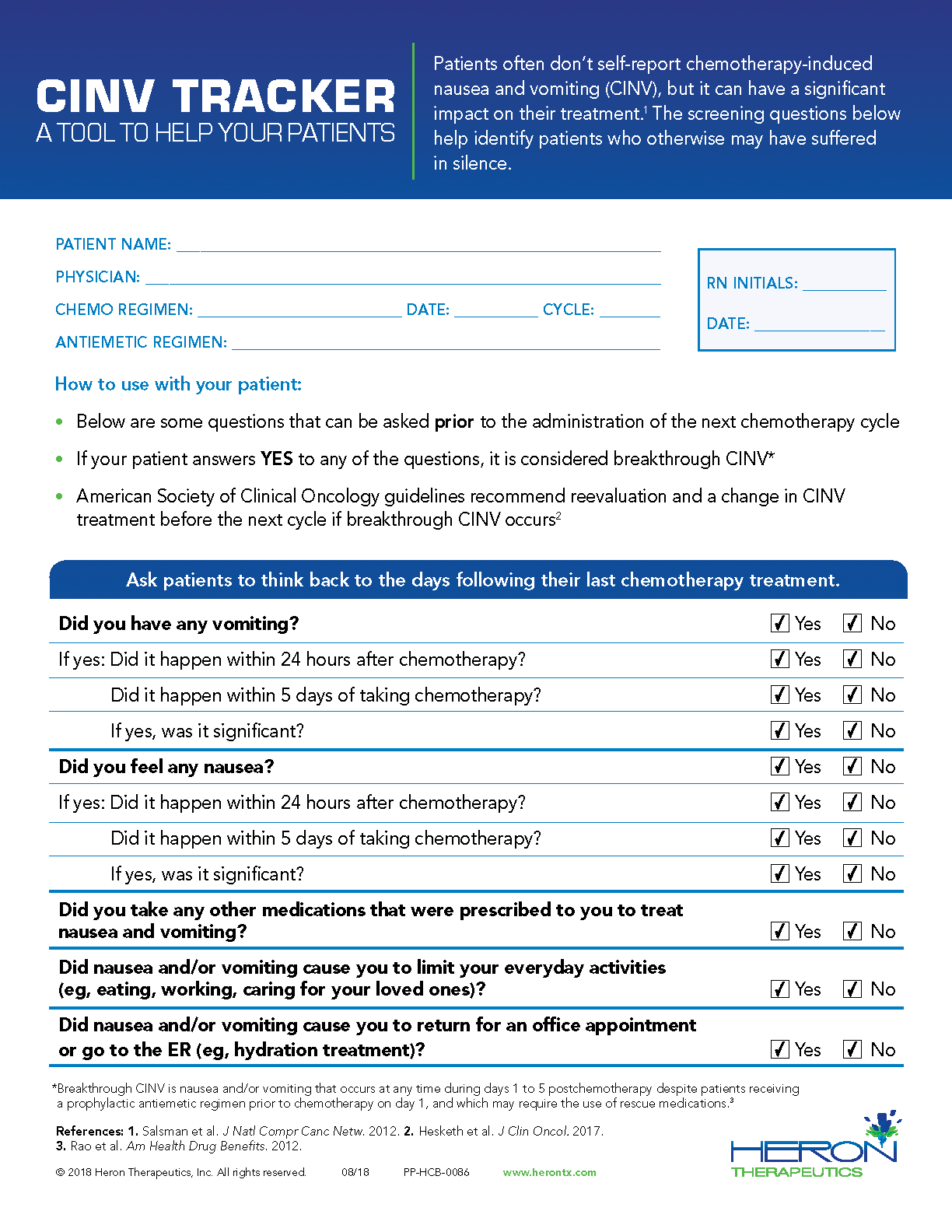 Nurse CINV Tracker
Use this checklist at each visit as part of a discussion about CINV to help monitor patients' experiences.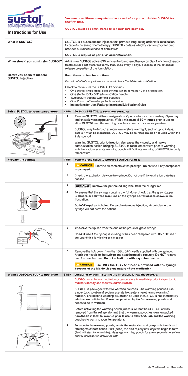 Instructions for Use (IFU)
A document with information about the preparation and administration of SUSTOL.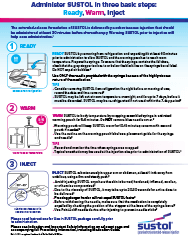 Administration Tear Sheet
Illustrated overview and helpful hints to administer SUSTOL.
MOA and administration videos
MOA Video
Scientific animation that shows how the extended-release 5-HT3 RA in SUSTOL works.
Administration Video
See how to properly administer SUSTOL.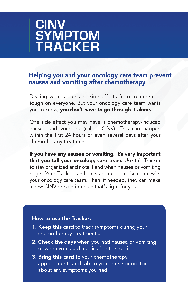 Patient CINV Tracker
Give patients this document to take home to help them keep track of any CINV they experience.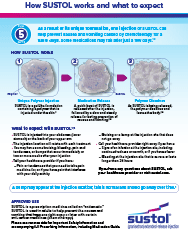 Patient Education Flashcard
A flashcard that provides important information about what your patient can expect when receiving SUSTOL.
Click to view English or Spanish versions.
5-HT3 RA=5-hydroxytryptamine receptor antagonist; CINV=chemotherapy-induced nausea and vomiting; MOA=mechanism of action.